Excelym

 | Careers: We strive to be a great place to work and to do that, we offer the following benefits that go way beyond what our industry has to offer:
If this all sounds exciting then please take a look at our current openings and APPLY NOW! Our door is open.
Business Analyst (Philippines)
Software Developer (Philippines)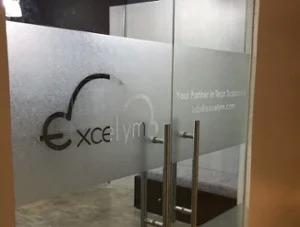 Please email your resumes and cover letters to career@excelym.com
Excelym, LLC is an Equal Opportunity employer, and has a strong commitment to the principle of diversity in all areas. In that spirit, we are particularly interested in receiving applications from a broad spectrum of qualified people who would assist us in demonstrating our essential values of leadership, diversity, engagement and sustainability. We strive to create success for every employee by appreciating the uniqueness that each person brings to the workplace. Excelym strongly encourages applications from qualified women, minorities, veterans and individuals with disabilities. We are committed to diversity as a core value. We support equal access and welcome applications from individuals of all backgrounds, experiences, abilities, race, gender, ethnicities, sexual orientation and perspectives.