For Staff Augmentation & Applications Management Services
Our Remote Talents' skills are priced on an hourly basis and based on a minimum or standard subscription duration. While you pay on our advertised subscription pricing, we fully disclose your Remote Talent's actual compensation including their benefits. See? It's just the same as you paying your onshore employees, the only difference is that we take away the tediousness and hassle administrative responsibilities of maintaining their paperwork, complying with government requirements and overseeing them while they're in the office.
For the Customs Software Development Service
We present you a fixed bid project quote for the overall software development cost. Then you decide whether or not to proceed with the project. Of course, this is after we already spent hours of professional consultation with you on your requirements.
ExcelymGS was founded to fill the gap for the need of an experienced, affordable and transparent outsourcing solution in the business process and systems industries. To fulfill this vision, we designed a pricing model that gives you confidence that you're getting the full value out of what you're paying.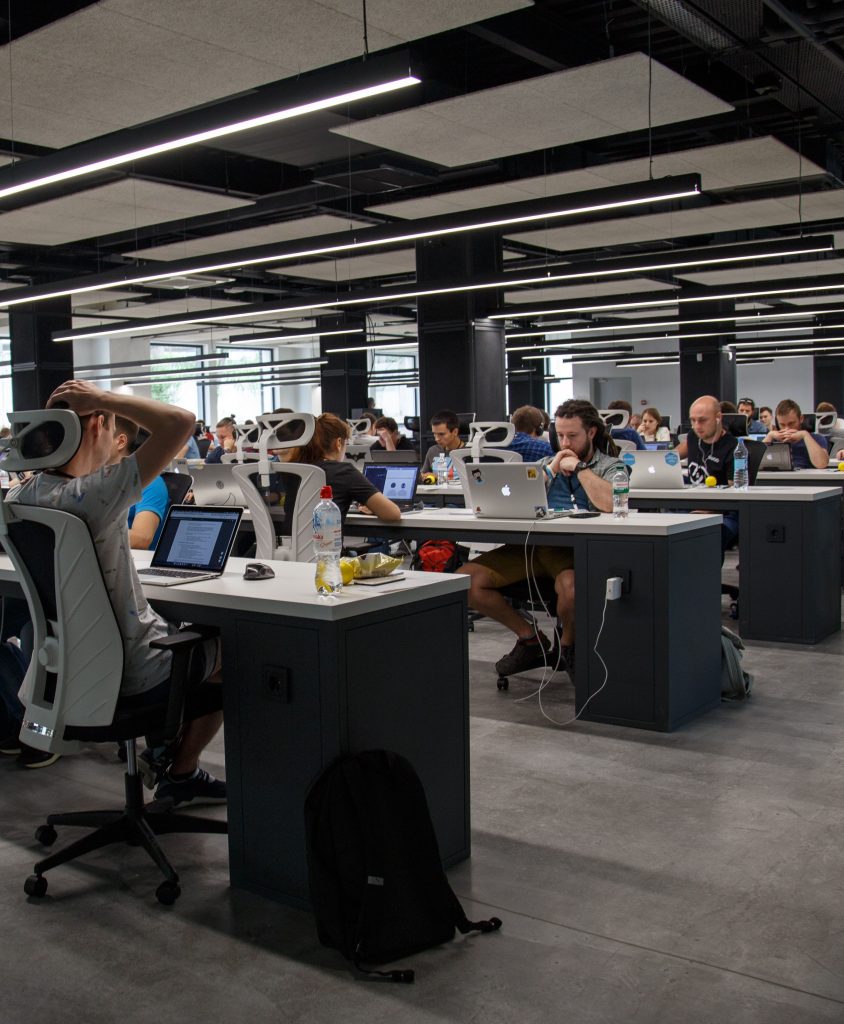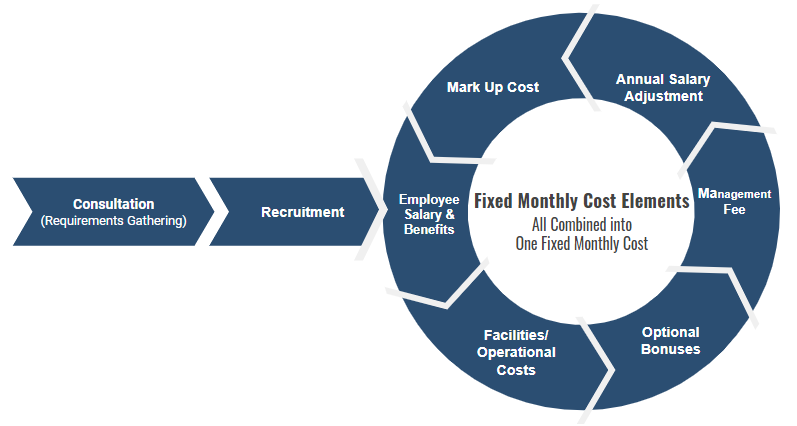 Our pricing strategy is based on a number of factors impacting our operational cost. These costs are in these two (2) categories:
One-time Setup Fees
Recurring Fees
The setup charges are costs you pay for us to start the recruitment process (i.e. recruitment fee), including the professional consultation charges for the hours we spend with you to analyze and make recommendations based on your work requirements.
Whereas, the recurring charges are the monthly and/or annual fees we collect in regularly managing your outsourced operations. These include your Remote Talent's salary and
benefits, which is also inclusive of government mandated benefits, office space rent, internet and electricity bills, equipment maintenance costs, the optional bonuses which come in the form of performance incentives, sales commissions, etc., the management fee which is what we pay for the leads supervising your Remote Talent onsite, the annual salary adjustments which you will personally have a part in deciding, and the mark up cost or the minimal value added cost we charge for running the business.
Like we always highlight, we are very transparent when it comes to the breakdown of our overall expenses in providing you with world-class outsourcing services.
Know what comes with the service. See the features below.
Project Management
Phone & Email Client Support
Employee Backups
Access to Business Process Library
Phone & Email Client Phone Support
Custom Software Development
Project Management
Ticket-based Client Support
Frequently Asked Questions
Still have questions? Head on to our FAQ page to find out more about our service while you can send us questions too.